How to get your business extra profitable revenue, this week.
To receive your free 20-minute consultation with Michael (in English or Hebrew), call on 052 344 8453, or send an email to michaelhoresh@iib.ws
Not sure about reaching out to me? Have a look at this blog, a case study of a client who was in your position.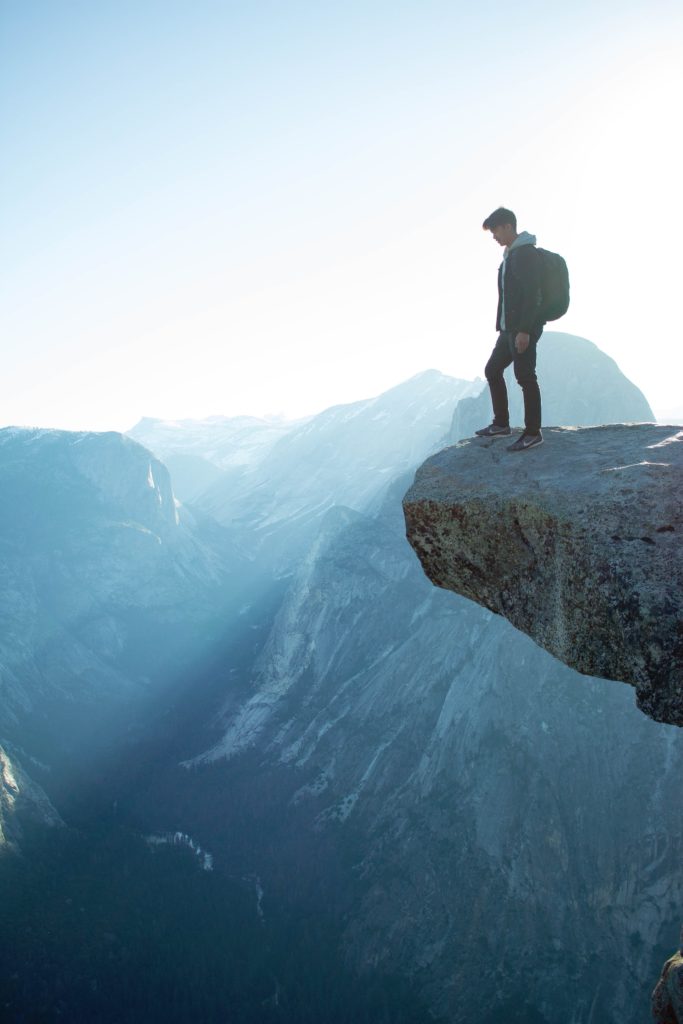 For all the advice on offer: What is that one key lesson small business owners need to learn from corona?
Until Corona emerged, many of us had predictable or standard modes of working. We did not allow for major hiccups. Then along came February 2020 with the bat virus from a third-grade lab in Far East Asia. Boom! Everything turned upside down, and we had nothing to cling on to.
One of the most successful incubators for hightech companies in Israel is a military unit called 8200. Their core starting point for analysing anything is to take all known assumptions and to disconnect from them. That is how you create a disruptive tech that investors must have.
Corona is not a 'must have' factor, when it comes to health. But in business and trade, it is. For millions of enterprise owners across the globe, they have been forced to think again about their core business model. They have had to get up and lead, as if from scratch. And now it is your turn.
Let's look at the story of Debbie (named changed), a client of mine in the field of personal welfare in Jerusalem. Mid 30s, she took on a loan to back her new enterprise in late 2019, and it quickly showed signs of progress. A few months later, lockdown killed the trade almost overnight. The debts began to mount alarmingly.
I was called in to help.
Debbie's first reaction was one of skepticism, to put it mildly. After all, I had to admit that I did not know much about her line of work. However, I convinced her to go through a couple of sessions with me. I had identified something from our first few minutes of chatting that Debbie had not appreciated.
Until then, Debbie's thoughts had focused on rescuing the "what", the final product. However, I concentrated on "how" she approached selling. Debbie had told me that she has a track record in sales, setting higher targets from year to year. And by early 2020, she had become a true genius in e-commerce.
I encouraged Debbie to coordinate her energies around her core talents. Rapidly, out went the product. It was replaced by an offer of a package of advisory services. More importantly, she developed alternative revenue streams to pay off the loan. Debbie has become the 'must have' for others!
This story is not unique. I was listening to the CEO of a large plastics factory, describing how his order book had dried up. He had refused to lay off loyal, highly-qualified staff for as long as possible. Just as the first lockdown ended in Israel, he received a solitary order to make a couple of panels to protect workers at a check out till. Bingo! Suddenly, production went back into high gear, as he twigged that this was about to become a mass market.
The lesson is that if you run a business, never be complacent. Lead and lead again, with resilience and also clarity of vision. Leadership is not just about being the person that your team can identify with. It is about you – finding the skillset to identify what can be done differently in order to haul in the profits.
It is that skill of leadership that I install in my clientele. And I believe that it is one of the main reasons that none of my customers have shut up shop during 2020.
To find out more about my business mentoring and coaching services, contact me on 0523 448453 or via michaelhoresh@iib.ws
Other blogs can be found on my website, via this link