3 critical steps for you to reboot your business to beat corona
To receive your free 20-minute consultation with Michael (in English or Hebrew), call on 052 344 8453, or send an email to michaelhoresh@iib.ws
While you are here, look over this blog that I prepared for my customers.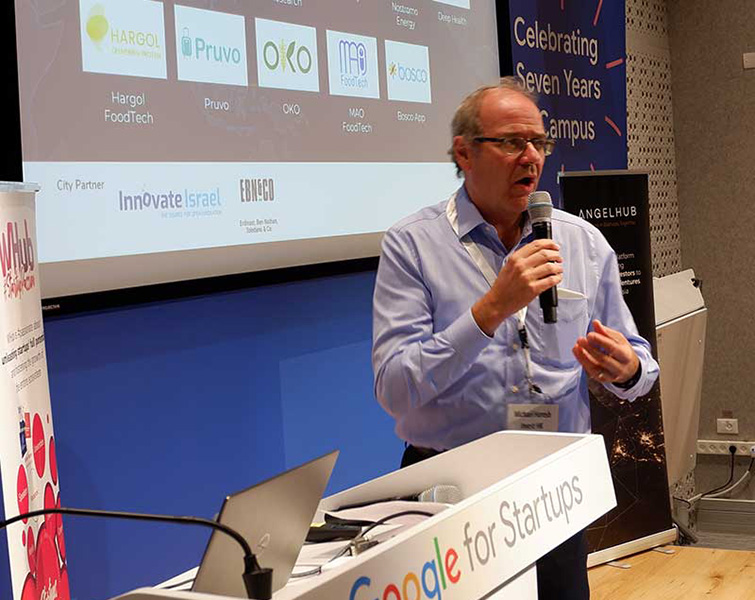 Corona has been with us for nearly a year. As a business coach and mentor, not one of my clients has shut down during that time. And I have even on-boarded several during 2020, who have registered new enterprises.
Is there a magic formula to their success?
If we look back to the end of the winter earlier this year, economies around the world went into panic mode. In Israel, the core government action was to try to make loans available. In other words, the politicians came up with a plan to beat debt ……. by encouraging small business owners to take on more debt!
As one cash-strapped CEO observed to me, you should only take on a loan if you know how (and when) you are going to pay it off. The time of corona has taught us once again just how little certainly there is in commerce.
To state the obvious, there had to be another way from the direction of Jerusalem central government. During 2020, many of my clients adopted three basic principles. As a package, these measures have allowed their operations first to survive and then to go on to develop new sales' channels.
So what can your team learn from these experiences?
Sounds obvious, no? Recall the woeful sight of the owner of a shoe shop in Tel Aviv just throwing his stock on the pavement and telling people to take. They would not even leave 20 shekels for an item. If you are contemplating giving stock away for free, there has to be an alternative.
I point to tour guides, who from the get-go embraced the suggestion that they offer virtual tours. I recall the book shop that brought forward plans to set up a website. I am working with a boutique fashion operation that established a VIP service. They meet with customers on a one-by-one basis and thus maintain social distancing.
You have a business. You have something to sell. Go find a medium so that your customers will run back to you.
Again, this may sound dumb. Actually, I am staggered how few business owners appreciate that this is the time, when your customers want to hear from you. They need to know that 'you have got their back', now more than ever. They may not buy on the spot, but your are building up kudos points for later on. For example, the quick-thinking gymnasiums have been creating online classes for their members. I have a number of clients in the medical / wellness business, who spent time phoning or emailing their own clients base.
One of the most encouraging stories I heard came from El Al, a company which is arguably positioned in the heart of the industry most impacted by corona. And they have a pretty dodgy reputation at the best of times. The airline was bought out during the summer. One of the initial decisions of the new owners was to guarantee repayment of prepaid tickets for flights that had been cancelled. I value that commitment.
Your business is founded on core skills and the ability to deliver. Those strengths do not disappear just because of a bat-related virus.
It is not just high-tech companies on international stock exchanges that have been doing well. Building contractors and design companies cannot stop selling. Wealth management practices have been flooded with clients. Where is your mojo?
Have a look at Bizzaabo. They design technologies for international conferences. They could have panicked back in February, when their market evaporated. Instead, they pivoted, creating "a platform that would have 10 functions that were until then in the hands of 10 different suppliers'. They have since raised US$138 million.
You are in business to sell. I coach executives to test and improve their business model, consistently. Corona has only sharpened that message – for all of us.
I have provided mentoring, coaching and consulting services for 15 years to a range of industries. To learn more about how I can transform your business, call on 0523 448453, or via michaelhoresh@iib.ws
Other blogs can be found on my website, via this link