The admiral, a clay pot and your abilities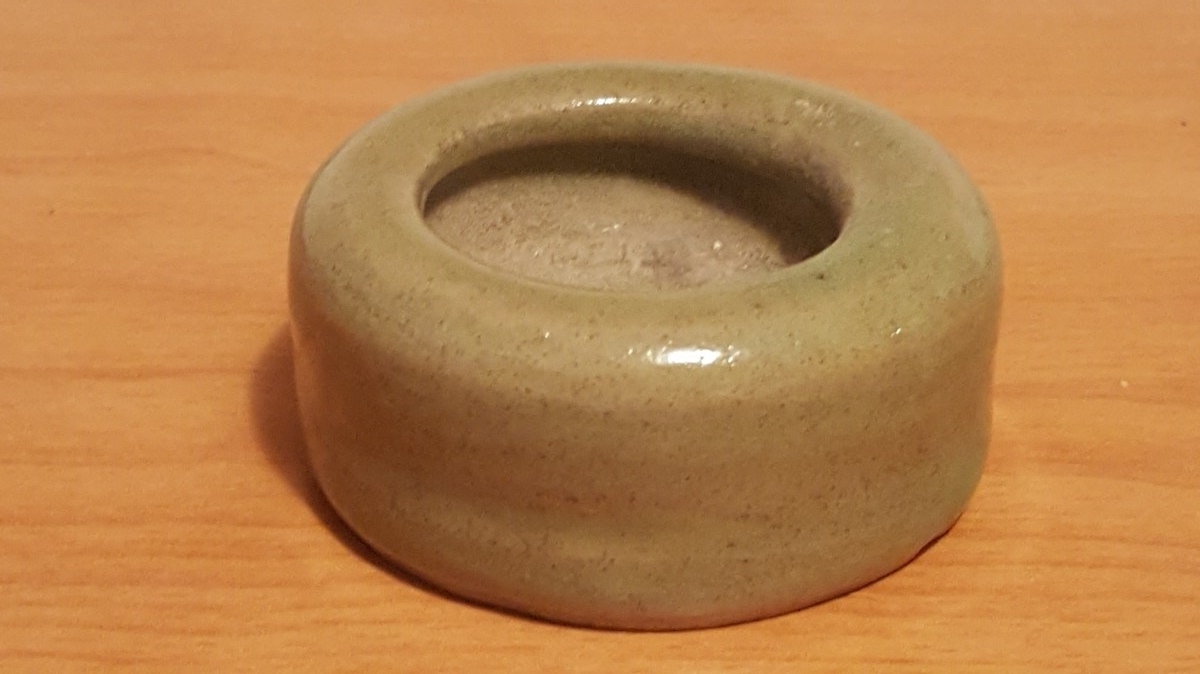 The 2014 speech by Admiral William H. McRaven went viral and is still going round Facebook. The core line is that marines are commanded to make their bed every day so that they start the morning with an achievement. Book that one small issue and then you will have the confidence to nail down more demanding tasks.
I was reminded about the video as I stared at a small glazed pot, roughly the size of the palm of my hand. That dark green, near useless item, has travelled with me for decades, gathering dust in various different homes. And last week, I found it a new shelf, as we were unpacking yet another box.
I reflected how I had made the pot when I was about nine years old. Compared to others in my class, it was nothing special. After all, I was no good at art. Even today, I draw the most primitive of pictures.
And yet, I began to recall how quietly ecstatic I was when the item had come out of the kiln. It had survived. I had created something.
I do not recall sharing my delight with too many people. I do not recall my teacher sharing with me any words of encouragement. I guess that the momentum was lost in the history of mankind. I was soon to drop pottery.
Also last week, I was discussing the next steps to be taken by the owner of a small Jerusalem-based business. Providing a unique service, she was beginning to think very ambitiously. As her business coach and mentor, my job was to help her to channel her motivation in order to compensate for a lack of certain skills.
Suddenly, it was clear from her face that she was getting cold feet. I assured her that her vision was fine. Now, instead of concentrating on the final stage – which is a long way off – that she should just ensure that she completes the first few tasks, and do so as best she can. With perspective restored, she walked tall out of the room, and I am looking forward to our next meeting in a couple of weeks.
For the record, I recently read that my school has introduced a series of art, needlework and creative classes for boys aged around 13-14. You wonder why?
As for the pot, I think that it is time to fill it with something more valuable than paperclips or similar.